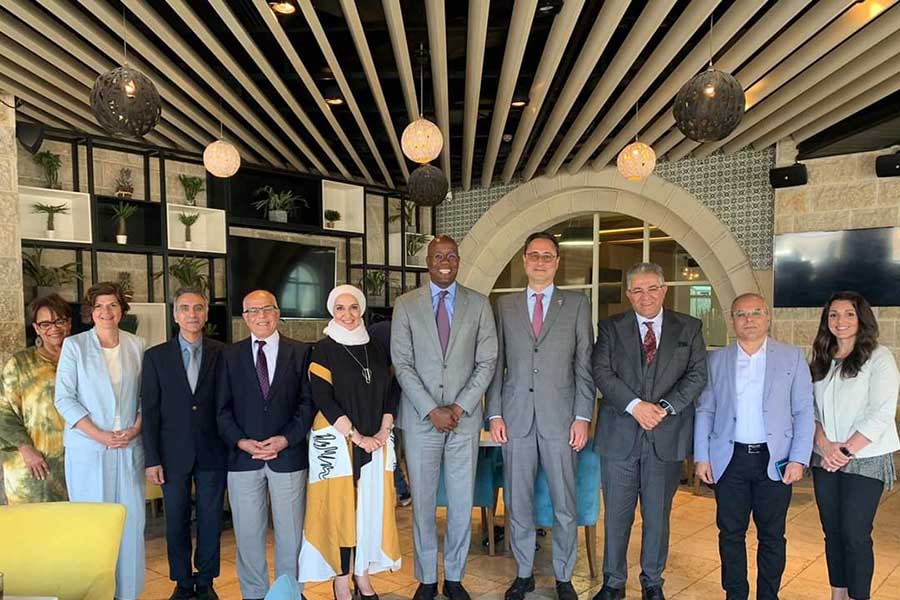 The President of Al-Quds University (AQ), Professor Imad Abu Kishek, hosted the President of Temple University, Professor Jason Wingard, and his accompanying delegation over a breakfast meeting to discuss bilateral academic and research cooperation, with particular focus on the areas of information technology and employment of graduates.
Professor Abu Kishek presented an overview about the history of AQU and the programs it offers, mainly the Dual Studies program that combines theoretical education with practical field-training to bridge the gap between academic education and the labor market. Abu Kishek also cited Al-Quds Bard College as an example of academic partnership between AQU and American high education institutions. The university president expressed his ambition to expand cooperation with American universities at all levels.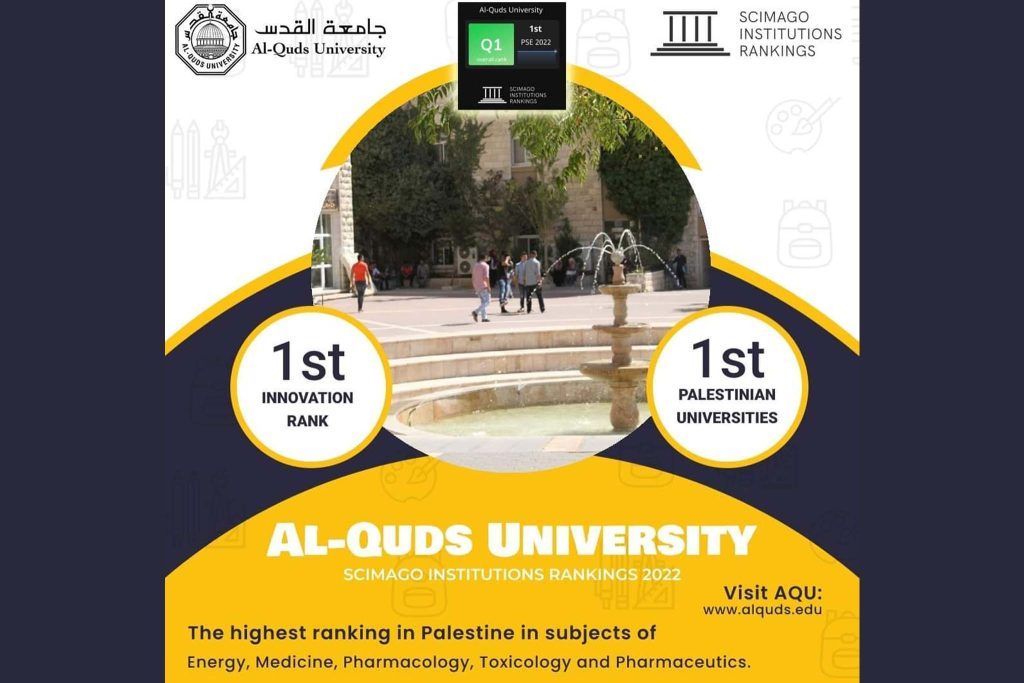 Al-Quds University ranked first among the Palestinian universities according to the SCIMAGO World University Rankings for the first quarter of 2022, while it ranked 27th in the Arab world, and 660th out of 8000 prestigious universities and research institutions worldwide.
According to SCIMAGO ranking system, Al-Quds University ranked first in the Palestinian territories in the fields of Energy, Medicine, and Pharmacology, and 20th and 21st in the Arab world in Energy and Medicine, respectively. This classification is based on the indicators of the research tool, innovation outputs, and social impact.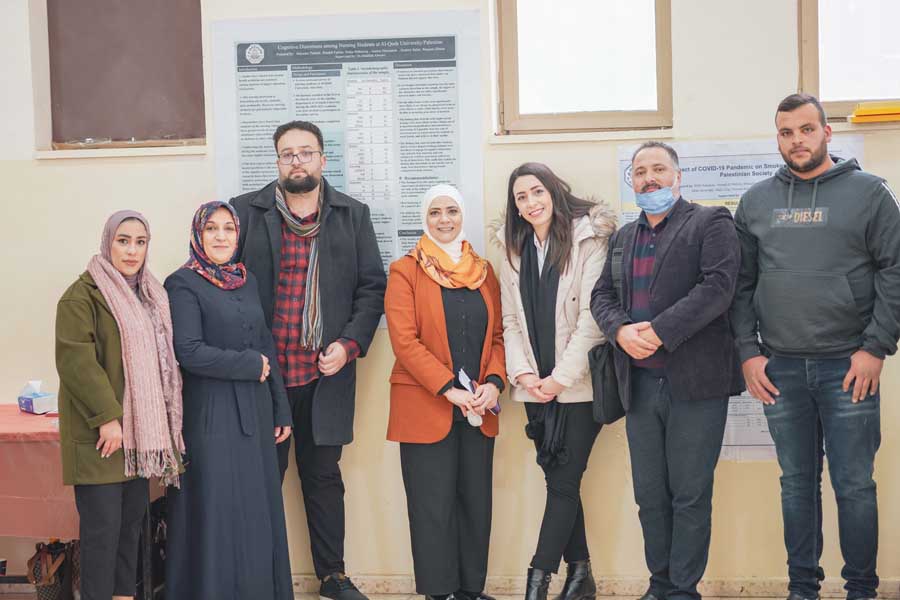 The Faculty of Health Professions held an exhibition for its students' which featured scientific posters by 32 research teams that addressed a number of vital health topics in the field of midwifery, nursing, and medical imaging.
The exhibition was opened by Dr. Rania Abu Sir who praised the students for their outstanding works. Through teamwork, students applied a system of analysis and presentation, resulting in sophisticated and informative conclusions.