A recent study published by Dr. Ruwaa Alawiya, Dr. Abanob Riyad and Dr. Elham Kateeb, showed that AQU dental students scored higher than dental students in the American Arab University AAU in the three scales of knowledge about COVID-19, "COVID-19 Symptoms," "Pathways of Transmission," and "Diagnosis" techniques. On the other hand, perceptions of outpatient clinics' preparedness for the pandemic were better among AAU students.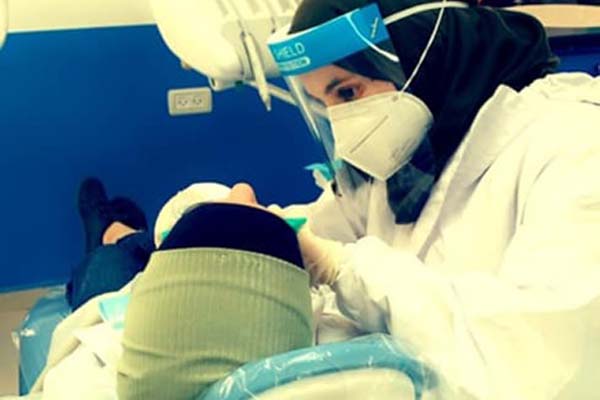 The difference between students' level of knowledge in the two universities, AQU and AAU, can be explained by the fact that at the time of data collection, mid-May 2020, AQU students were informed that they would return to clinical training in the second week of June, while AAU had not indicated any date for return and had not discussed it with their students yet.
In general, dental students in both universities at the time of data collection, in mid-May, had kind of a negative attitude towards treating patients with COVID-19. This was mainly due to the fear of transmitting the infection to family and friends.
This study evaluated  Palestinian students' self-reported knowledge about the COVID-19, and their attitudes towards providing clinical care during the pandemic. The study concluded that students in this sample are aware of COVID-19 and its precautionary measures and that adherence to new, stricter infection control protocols and periodic orientation of students to these protocols are ways to guarantee a safer environment for both patients and students.
To know more about the results of this study, please visit this link: https://www.jomos.org/articles/mbcb/pdf/2021/01/mbcb200150.pdf