JERUSALEM | Al-Quds University's well-prepared medical graduates keep on with their success stories not only within Palestine but also abroad. The many contributions of the medical collages' graduates to world academia and scientific research as well as to the domestic health sector demonstrate amazing medical education efficiency.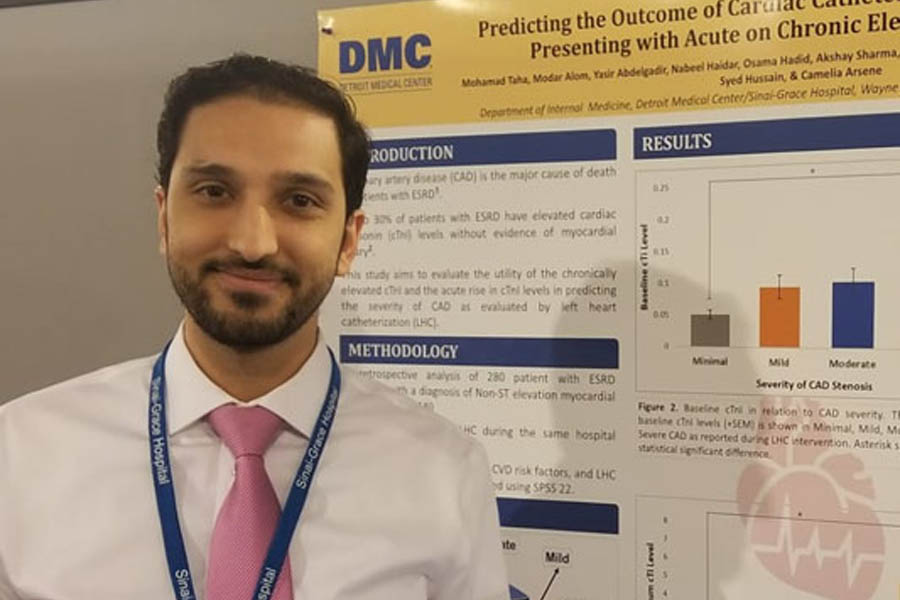 Just recently, one of the university's medical graduates has made it all the way up to a leading American university. Dr. Mohammad Badie' who graduated from Al-Quds's Faculty of Medicine a few years ago is now joining the University of Florida's Faculty of Medicine and its hospital as clinical assistant professor.
Previously, and After having graduated from AQU as an MD in 2013, Dr. Badie' joined the Palestinian Neuroscience Initiative (PNI) at the university as a researcher and then moved to Harvard's Neuroscience Laboratory where he pursued research, acquired advanced research skills, and considerably contributed to world behavioral neurosciences expertise.
Before joining the medical team of the University of Florida, Dr. Mohammad Badie' had worked at the Medical Center of Wayne State University in Detroit, MI. There, he received the certificate of American Board in internal diseases after the completion of a fellowship program in which he proved highly- knowledgeable and skilled and already equipped with the attitudes essential for providing efficient health care in the area of internal medicine.
In recognition of his outstanding achievements and contributions, Al-Quds University seizes this opportunity to congratulate Dr. Badie' for all the brilliant achievements he has made in the field of medicine, which is a manifestation of excellent medical programs.